International passenger transportation Poland – Germany – Poland
4transfer as an experienced transportation provider has a pleasure to announce a new service. Passenger transportation between Poland and Germany / Germany and Poland with door-to-door service from/to Malopolska and Mazowsze voivodeships.
Departures from Krakow, Warsaw, and its surroundings in early-morning hours.
Departures from Poland: Sunday, Tuesday, Thursday.
Departures from Germany: Monday, Wednesday, Friday.
Map of drop off and pick up locations in Germany: https://bit.ly/4transfer_mapa
All of our highly qualified drivers hold an international bus driving license and have multiple years of experience in serving groups on domestic and international levels. Mandatory overnight stay at approved accommodations before each departure guarantees that our drivers are well-rested and ready for the journey. Passenger comfort and safety are our top priority and that is why our vehicles are equipped with air-conditioning, safety belts, and feature all the latest Safety Systems including ABS, ASR, FCG, ABA 4, ESP, SPA, BAS. Due to the Covid-19 pandemic, we have introduced numerous hygiene procedures such as temperature checks and hand sanitizing before entering the vehicle, face shields for each driver, sanitizing of common surfaces inside the vehicle as well as using "fresh air mode" air-conditioning. Hand sanitizer is available during the entire journey.
Detailed hygiene procedures are explained in this short movie: https://youtu.be/Pa8e0Iu1lRs
One way ticket price: 450 PLN
Contact us at info@4transfer.pl or +48 506-221-628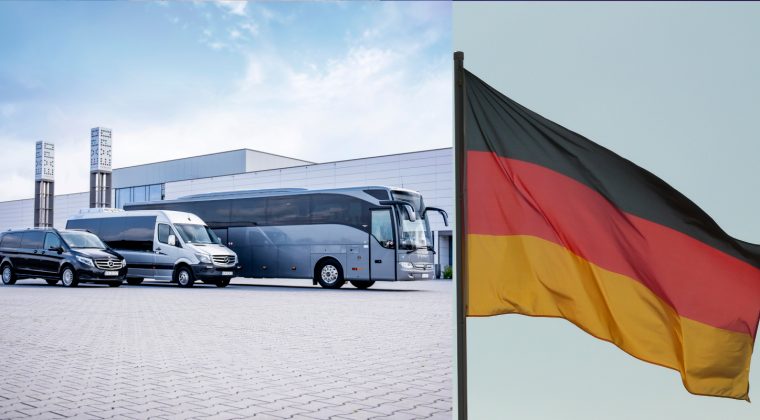 Price includes:
– one-way or return transfer in a comfortable vehicle
– all road tolls and parking fees
– luggage service
– 24-hour assistance
Rules and Regulations available HERE
Check out our other offer